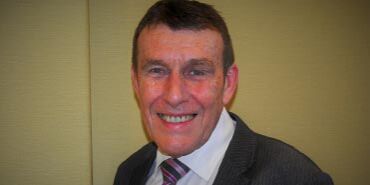 TREVOR COLEBOURNE
trevor@cobains.co.uk
Biography
Trevor qualified as a Solicitor in 1979, and further qualified as a Higher Courts Advocate in 1995, entitling him to appear in every Court in England and Wales from the Magistrates' Court, the Crown Court and through to the Supreme Court.
He started his legal career as a trainee Solicitor at Leslie Harris Priestley & Fisher and shortly after qualifying became a partner and then senior partner in 1995 when the firm became known as Leslie Harris Solicitors & Advocates. In 2009 the firm became known as Colebournes Solicitors & Advocates. During this time Trevor has specialised in Criminal Law, Motoring and Licensing Law.
He now deals with a substantial number of Licensing cases representing the pubs, clubs, hotels and corner shops helping them to obtain alcohol and entertainment licences, guiding them through this complex and specialised area of work. Trevor has dealt with every level of Licensing from representation in the Blackpool EMRO hearing to battling through the difficult area of Cumulative Impact Zones, with a spectacular result rate.
Trevor and his team joined Cobains in 2016 to make us the largest and certainly the most experienced Criminal Law firm on the Fylde Coast. Trevor's additional experience in Motoring Law sees him dealing with a substantial number of difficult motoring cases, and has exceptional results dealing with all motoring offences especially offences of excess alcohol, speeding and totting up cases. If your driving licence is important to you it is equally important that you obtain the very best specialist advice.
Trevor is a Director of Cobains Solicitors and is head of the criminal team.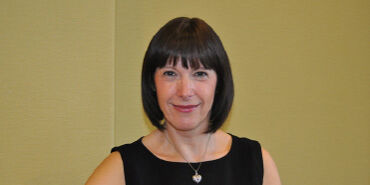 JANE WALLER
jane@cobains.co.uk
Biography
Jane qualified as a Solicitor in 1997 and has specialised in Family Law throughout her career. Her dedication and expertise has been recognised through acquiring accreditation for both the Law Society's Family Law Panel and the Law Society's Children Panel.
Jane's particular area of expertise is in Children Law and in particular acting in matters relating to families who are involved with Social Services. This may include representing parents, children and family members in Court proceedings issued by the Local Authority or beforehand at Legal meetings.
In addition Jane has extensive knowledge in all other aspects of Family Law including divorce proceedings, advising on financial issues and all children matters arising out of a relationship breakdown.
Jane has Family Panel & Children Panel accreditation enabling her to represent children in highly complex cases.
Jane is a Director of Cobains Solicitors.
BRETT CHAPPELL
brett@cobains.co.uk
Biography
Brett Chappell has been a regular fixture at Blackpool Magistrates Court and local police stations for over 10 years. Having obtained a law degree from Lancaster University Brett commenced employment at Leslie Harris Solicitors in Blackpool, where he undertook his training contract under the supervision of Trevor Colebourne.
Since qualifying in 2009 Brett has specialised in all areas of criminal law, specialising in grave crime, complex conspiracy and youth court matters.
Brett prides himself on providing expert police station advice 24 hours a day, fighting for the rights of detained persons. Brett's skills as an advocate are on daily display at local magistrates courts achieving an enviable acquittal rate at trial and ensuring custody is avoided upon sentence situations.
Brett joined the Cobain's team in October 2016 together with Trevor and Cheryl Colebourne.
Brett is a Director of Cobains Solicitors.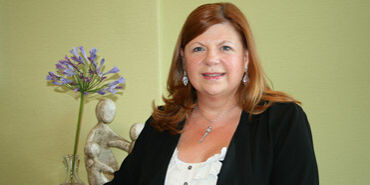 LYNDA COBAIN
lec@cobains.co.uk
Biography
I qualified as a solicitor in 1979. I am married to Allan and we have two sons and three grandchildren.
I am an Advanced Panel Member of the Law Society's Family Panel, reflecting my expertise in dealing with the affairs of divorced and separated couples.
My role is to ensure that assets are distributed fairly and I always aim to keep relations with my opponents cordial, striving for a constructive approach in resolving disputes about money and property.
I have many years of experience in dealing with high net worth cases involving companies, property portfolios, agricultural assets, family businesses and pensions. I have built up a professional relationship with a team of excellent specialist barristers, so if a case warrants involvement by Counsel, I am able to quickly access an expert opinion from the Bar.
During my lengthy career I have practised in many areas of law, including conveyancing, probate, trusts , wills and business law .
I am passionate about helping those vulnerable clients who are no longer able, through loss of mental capacity, to manage their own financial property and affairs. I am regularly appointed by the Court of Protection as Financial Deputy to look after the affairs of those clients .
I also deal with claims for financial provision out of the estates of deceased persons , both where there is a will, and in cases where a person has died intestate.
I maintain my position as director of the Company but now represent Cobains Solicitors in my capacity of consultant solicitor.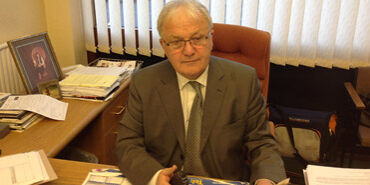 ALLAN COBAIN
allancobain@cobains.co.uk
Biography
Allan is married to Lynda. They have two grown up sons and three grandchildren. Allan's family is very important to him and he feels lucky to have the boys living very close by so that they and their families are a focal point in his daily life.
Allan carried out his five years articles of clerkship with a local firm of solicitors qualifying in 1973. He very quickly found his niche in practising criminal law. He has been representing clients at police stations and courts for almost 50 years now.
Allan brings a wealth of expertise, skills, knowledge and experience which can only be gained by such a long career. Many of his Clients are recommended to him by other satisfied clients and on many an occasion he has acted for generations of the same family.
His experience ranges from Magistrates Court, Crown Court, and Court of Appeal to Courts Marshall, Tribunals and Licensing Panels e.g. liquor, taxi and public protection. He has even appeared in the High Court of Scotland.
Allan has dealt with very serious and complex cases including defending the prosecution of extensive organised crime, international drug smuggling, a national food chain prosecution, and the Morecambe Bay Cockling disaster.
Allan is now a Consultant Solicitor with the practice lending his skills and experience as required.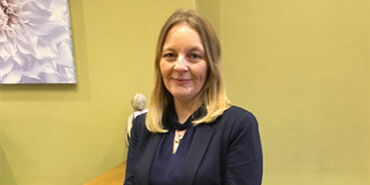 JO-ANN MARIE MASON
jo-ann.mason@cobains.co.uk
Biography
I qualified as a Solicitor in 2003 and ever since I have practiced in the Private Client area. I specialise in Wills and Probate, Estate Administration, Lasting Powers of Attorney and Court of Protection cases in the Blackpool area. I assist many clients at difficult times in their life and strive to make the process easier and less stressful. I aim to achieve my client's objectives in the most efficient manner whilst dealing with their interests in a compassionate and straightforward manner.
I was on the Board of Trustees for Wigan and Leigh Carers Centre for six years and I am a Dementia Friend. I understand the issues faced by the elderly, the vulnerable, carers and the cared for and those who have lost a loved one.
I thoroughly enjoy spending my spare time with my husband and three children. We enjoy outdoor adventures, having a static caravan in Anglesey, camping, walking and festivals. I am also a novice gardener and enjoy walks with our dog, especially along the beach.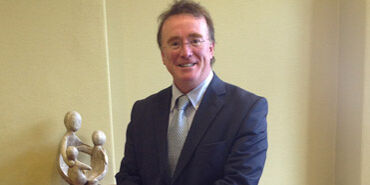 STEPHEN DUFFY
stephen@cobains.co.uk
Biography
I was born and bred in Blackpool educated locally and continue to live in Blackpool.
I have been an associate Solicitor with Cobains for the majority of my career and have specialised in Criminal Advocacy for the last twenty years and have dealt with the most minor cases through to the serious of cases.
In addition I have been involved in very high profile cases such as the East Timorese refugees charged with matters involving BAE, and the Morecambe Bay cockling tragedy, defending one of the Chinese defendants in what turned out to be one of the longest and most complex legal cases in the North West.
I am married with one daughter and when relaxing enjoy long distance walking having completed the Camino de Santiago and compete regularly in distance running.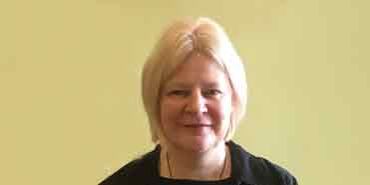 EMMA KIDD WHITAKER
emmakw@cobains.co.uk
Biography
Emma qualified as a Solicitor in 1999 and is the fourth-generation lawyer in her family. She has specialised in Family Law throughout her career. Emma deals with a full range of family issues including representing parents and other family members in court proceedings issued by the Local Authority, divorce, financial issues and private law children matters arising out of the breakdown of family relationships. Emma is passionate in ensuring that her clients receive excellent advice whilst achieving the best and most realistic results in their individual circumstances. She is deeply committed to providing her clients with a high standard of representation.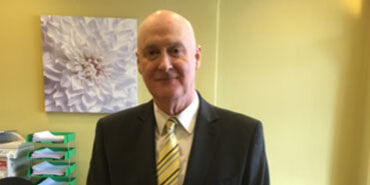 CHRIS BOOTH
cbb@cobains.co.uk
Biography
Chris has worked in local solicitors offices since leaving school. His experience spans many decades.
He has assisted in many aspects of legal work, but for the past twenty years has specialised in property matters both residential and commercial transactions houses, hotels, shops and businesses.
Chris brings a personal touch to his work and always aims to assist clients in every way he can making the job of moving home less stressful. His local knowledge is a huge advantage for clients, estate agents and colleagues.
Cobains is accredited with the Conveyancing Quality Scheme by the Law Society.
Chris has two sons, one daughter and one grandson. He enjoys sport, especially football, and visiting his brother in France for a spot of relaxation.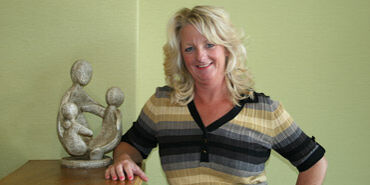 YVONNE SIDDALL
yvonne@cobains.co.uk
Biography
I have worked alongside Allan Cobain for over thirty years. I have many years experience of being the Clerk for Crown Court matters, which is generally reserved for the most serious of cases.
I am supervised by Mr Cobain, and have an excellent professional relationship with the Barristers whom I instruct to represent our clients at the court hearings.
I am passionate about my work, and in my goal of achieving justice and the best outcome for our clients.
On a personal level, I have been married for over 25 years and have two children. I have a love of horse riding and closely follow the local and national equestrian events throughout the year with my family.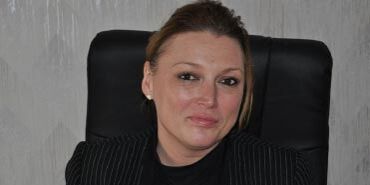 CHERYL COLEBOURNE
cheryl@cobains.co.uk
Biography
Cheryl is one of two Crown Court Caseworkers at Cobains, responsible for the preparation of cases sent from the Magistrates' Court for hearing in the higher court. Her extensive job is to carefully consider all the evidence, to see her clients and take the fullest possible instructions before forwarding the case to a Barrister or Advocate to represent her client in the Crown Court. Cheryl will case manage the proceedings all the way through to a final conclusion, and is always on hand to continue to provide expert and friendly advice.
Cheryl started her working life in the law at an old established Blackpool firm of Solicitors, Cameron & Ball in 1990, and progressed through her legal education working at two other firms until she joined Leslie Harris Solicitors & Advocates in 2006. By 2009 the firm became Colebournes Solicitors & Advocates, where Cheryl managed the Crown Court Department. In 2016 Cheryl joined Cobains Solicitors along with Trevor Colebourne and Brett Chappell, and has brought together Solicitors and support staff to make Cobains the largest and most experienced Criminal Law firm on the Fylde Coast.
Cheryl deals with every possible type of criminal case from Shoplifting to Murder, and has specialist experience dealing with complex sexual offences and drugs offences.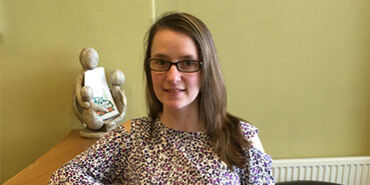 NATALIE HALL
natalie@cobains.co.uk
Biography
Conveyancing Assistant
Natalie has always had a keen interest in Conveyancing, working her way up from secretary to Conveyancing clerk. She assists Christopher Booth with our transactions , helping him with the more routine elements, leaving him free to concentrate on complex issues.
Natalie has developed niche skills in dealing with SDLT Returns and queries and AML due diligence enquiries. We are confident that she will continue to be a positive asset to the firm.
Natalie enjoys dealing with our clients, and assisting them in whatever way she can.
Natalie is a mother of two young children and in her spare time her interests include days out with the children, cooking, and visits to the cinema ; she is also a keen musician.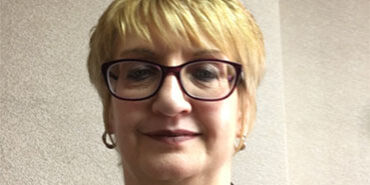 SUE TAIT
s.tait@cobains.co.uk
Biography
I have been in the accountancy profession for over 30 years and since 2000 that work has migrated into Legal Cashier for a number of solicitors in the Blackpool area. I originally assisted Cobains in the early 1990's.
In November 2012 I was given the opportunity to be the Practice Manager and Legal Cashier at Cobains and I have thoroughly enjoyed all my past years here.
My work is varied and interesting. In addition to over-seeing the accountancy system I deal with all aspects of practice management including recruitment of staff and helping all the fee earners and admin staff with their day to day duties.
I am the Anti-Money Laundering Officer for the Practice as well as being one of the First Aiders. I am frequently the link between clients and their case worker.
I am married to David and have a love for the outdoors, walking my dogs and keeping fit.