ABOUT US
Why choose Cobains solicitors?
We provide you with an affordable specialist service
Hands-on advice and one-to-one support
We ask what your objective is BEFORE we start
We find the most cost-effective way to proceed
Employ common sense and sensitivity to your needs
We specialise in motoring and Road Traffic Law and are the leaders in Lancashire for Licensing Law
We offer a wide range of specialist legal services in all aspects of law including: Criminal Law, Family Law, Conveyancing, Wills and Probate.
OUR TEAM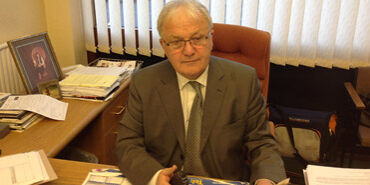 ALLAN COBAIN
allancobain@cobains.co.uk
Biography
Allan is married to Lynda. They have two grown up sons and three grandchildren. Allan's family is very important to him and he feels lucky to have the boys living very close by so that they and their families are a focal point in his daily life.
Allan carried out his five years articles of clerkship with a local firm of solicitors qualifying in 1973. He very quickly found his niche in practising criminal law. He has been representing clients at police stations and courts for almost 50 years now.
Allan brings a wealth of expertise, skills, knowledge and experience which can only be gained by such a long career. Many of his Clients are recommended to him by other satisfied clients and on many an occasion he has acted for generations of the same family.
His experience ranges from Magistrates Court, Crown Court, and Court of Appeal to Courts Marshall, Tribunals and Licensing Panels e.g. liquor, taxi and public protection. He has even appeared in the High Court of Scotland.
Allan has dealt with very serious and complex cases including defending the prosecution of extensive organised crime, international drug smuggling, a national food chain prosecution, and the Morecambe Bay Cockling disaster.
Allan is now a Consultant Solicitor with the practice lending his skills and experience as required.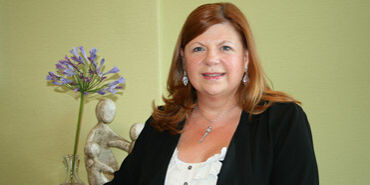 LYNDA COBAIN
lec@cobains.co.uk
Biography
I qualified as a solicitor in 1979. I am married to Allan and we have two sons and three grandchildren.
I am an Advanced Panel Member of the Law Society's Family Panel, reflecting my expertise in dealing with the affairs of divorced and separated couples.
My role is to ensure that assets are distributed fairly and I always aim to keep relations with my opponents cordial, striving for a constructive approach in resolving disputes about money and property.
I have many years of experience in dealing with high net worth cases involving companies, property portfolios, agricultural assets, family businesses and pensions. I have built up a professional relationship with a team of excellent specialist barristers, so if a case warrants involvement by Counsel, I am able to quickly access an expert opinion from the Bar.
During my lengthy career I have practised in many areas of law, including conveyancing, probate, trusts , wills and business law .
I am passionate about helping those vulnerable clients who are no longer able, through loss of mental capacity, to manage their own financial property and affairs. I am regularly appointed by the Court of Protection as Financial Deputy to look after the affairs of those clients .
I also deal with claims for financial provision out of the estates of deceased persons , both where there is a will, and in cases where a person has died intestate.
I maintain my position as director of the Company but now represent Cobains Solicitors in my capacity of consultant solicitor.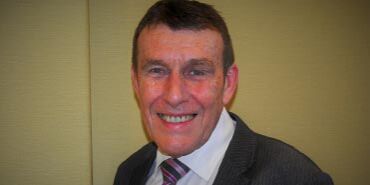 TREVOR COLEBOURNE
trevor@cobains.co.uk
Biography
Trevor qualified as a Solicitor in 1979, and further qualified as a Higher Courts Advocate in 1995, entitling him to appear in every Court in England and Wales from the Magistrates' Court, the Crown Court and through to the Supreme Court.
He started his legal career as a trainee Solicitor at Leslie Harris Priestley & Fisher and shortly after qualifying became a partner and then senior partner in 1995 when the firm became known as Leslie Harris Solicitors & Advocates. In 2009 the firm became known as Colebournes Solicitors & Advocates. During this time Trevor has specialised in Criminal Law, Motoring and Licensing Law.
He now deals with a substantial number of Licensing cases representing the pubs, clubs, hotels and corner shops helping them to obtain alcohol and entertainment licences, guiding them through this complex and specialised area of work. Trevor has dealt with every level of Licensing from representation in the Blackpool EMRO hearing to battling through the difficult area of Cumulative Impact Zones, with a spectacular result rate.
Trevor and his team joined Cobains in 2016 to make us the largest and certainly the most experienced Criminal Law firm on the Fylde Coast. Trevor's additional experience in Motoring Law sees him dealing with a substantial number of difficult motoring cases, and has exceptional results dealing with all motoring offences especially offences of excess alcohol, speeding and totting up cases. If your driving licence is important to you it is equally important that you obtain the very best specialist advice.
Trevor is a Director of Cobains Solicitors and is head of the criminal team.